4th August 2022
£1.4m Government funding for ForestFounder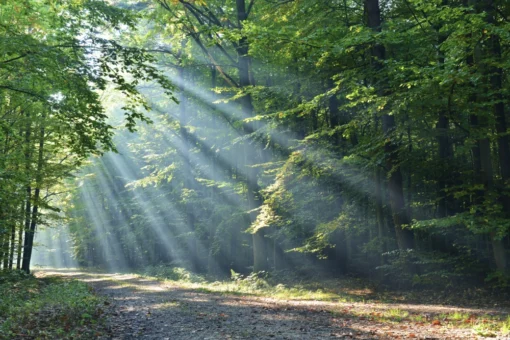 The UK Government has today announced an innovation contract with Verna worth over £1.4m. The funding, provided by the Government's Net Zero Innovation Portfolio, will support us to implement and test improvements to our ForestFounder data science system.
ForestFounder finds and assesses tree-planting opportunities across unlimited land areas in England. Its new capabilities will include expanding geographical coverage to all of Great Britain, better accounting for future climate change in species recommendations, and finding opportunities for new forestry types – including agroforestry (integrating trees with agriculture), and the use of fast-growth species for biomass through short rotation forestry and short rotation coppice. These developments were planned and designed using previous funding from the same Government programme.
This work will be delivered in collaboration with a range of major partners. Forest Research, the UK's internationally-renowned forest science agency, will lead the underpinning scientific research, including gathering and assessing field data on the growth rates of different species under different conditions, and re-engineering climate-based growth models. Cranfield University will provide world-class research and expertise in agroforestry. And a range of major landowners will provide test projects for the new system across Great Britain, including the National Trust, HS2, the Ministry of Justice, the Country Land and Business Association, and the Farr Estate.
Announcing funding for a range of projects, Energy Minister Greg Hands said: "This £37 million of government investment will support innovation across the UK, boosting jobs whilst ensuring greater energy security for years to come."
Verna's co-founder, Matthew Brown, said: "Interest in tree-planting is booming, and we are excited to receive over £1.4m in Government support to further develop our ForestFounder system. ForestFounder will continue to be an important part of our offering, as we help customers harness data science to make the most of all kinds of sustainable land use opportunities."