6th December 2022
Investment round takes Verna's funding to over £2m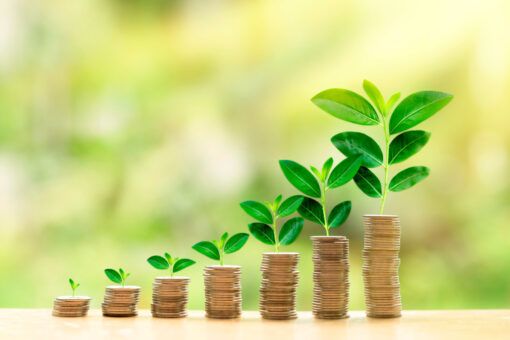 We are delighted to announce our first equity investment round. Investors, led by Vanneck EIS with participation from Octopus Ventures, have provided capital funding of £860k to support Verna's work on data and software for sustainable land management.
This news has been covered in Startups Magazine, EU Startups, UK Tech News, UK Tech Investment News, and Preseed Now.
Together with our £1.4m UK Government innovation contract and ongoing customer revenue, this provides Verna with assured funding of well over £2m – enabling us to grow our team and build new products and services.
As well as growing the use of our ForestFounder data system to identify and assess tree-planting opportunities, we will use this funding to broaden the range of nature and climate opportunities Verna's tools can help realise.
We are currently working on systems to identify the best carbon and biodiversity options for land across a wider range of interventions – including, for example, peatland restoration and grassland enhancement – and assess opportunities to monetise such as through Biodiversity Net Gain.
Verna's co-founder, Matthew Brown, said: "Making the best decisions about how to use land is vital to addressing the climate and biodiversity crises, but is an increasingly complex challenge. With backing from Vanneck EIS and Octopus Ventures, our new tools will help landowners, investors, and public bodies combine data across science, economics, and regulation to see the potential of land and choose the right way forward."
Vanneck EIS said: "Verna is some incredibly smart folk applying digital innovation to a critical global question; how best to use and make returns from land? They are already coming up with compelling answers, and we expect Verna to be driving forward the market and public policy in this crucial area for many years to come."
Kirsten Connell, Principal at Octopus Ventures, said: "We're so excited to add Verna to the Octopus Ventures community, as it has the potential to make a real difference for nature and the climate at scale. The Verna team have years' worth of both public and private experience, deep knowledge of their sector and the network to deliver their vision."